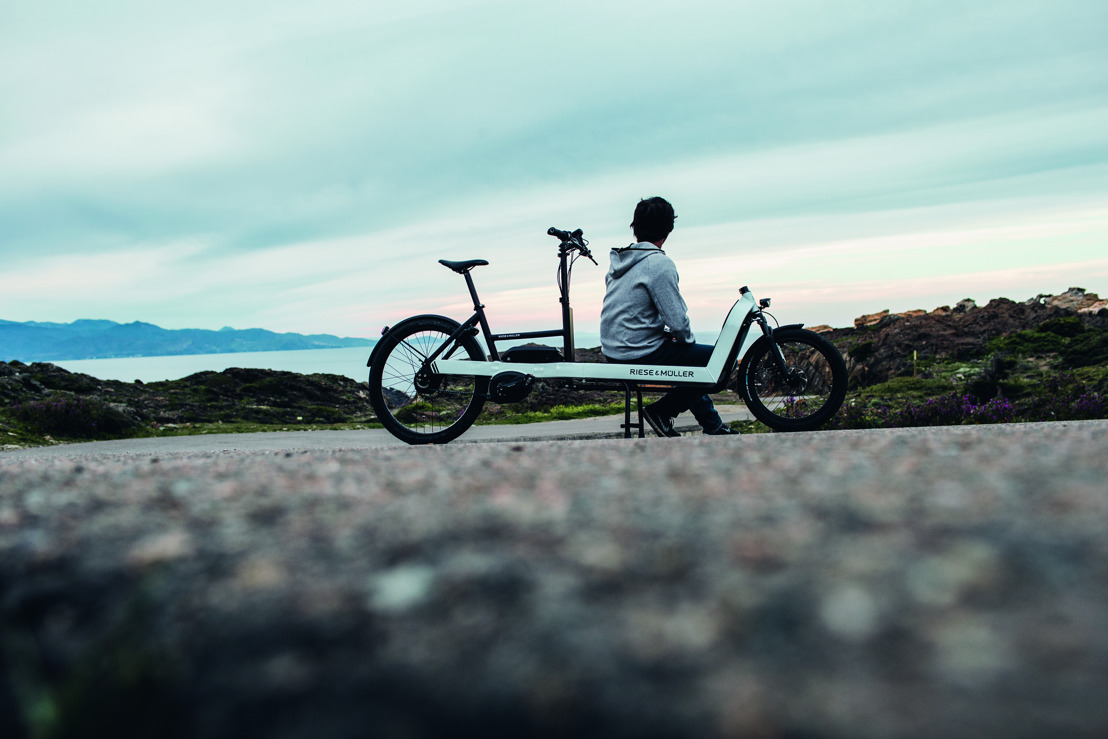 Style & Substance: Riese & Müller eBikes are in a Class of their Own
An obsessive focus on design and quality sets Riese & Müller apart from the crowd
Wednesday, February 21, 2018 — There's a growing trend today in terms of urban mobility: more and more people are turning to eBikes as a primary mode of transportation. As the market grows, premium eBike maker Riese & Müller has made a name for itself as the eBike brand for the those who value quality and design.
A passion for bikes and innovation, a perfectionist approach, and a 25-year history has set the brand apart. With an obsessive focus on using the best technology, the results are E-Bikes, E-Cargo Bikes and folding bikes of the highest quality, perfected down to the tiniest detail, featuring state-of-the-art technology and pioneering design.
These principles have led Riese & Müller to become the eBike brand for discerning individuals for whom bikes play an important role in their lives, and who value premium quality and design.
The bike that started it all was The Birdy, a folding bike that was unlike anything else at the time. Markus Riese and Heiko Müller -- who are bike riders, engineers, inventors, friends, entrepreneurs, and fathers -- came up with the design in a Frankfurt garage 25 years ago. Today, The Birdy has a cult following and has won many design awards including one of the world's most prestigious, the iF product design award.
The bike line has continued to expand and now offers new ebike designs for adventure, family, and the urban cyclist -- each model representing a complete solution for a specific purpose.
In late 2017, Riese & Müller launched into the North American market with a completely redesigned Roadster city bike; the Packster 40, the brand's first compact eCargo bike; and the Delite 25, a no-expense-spared eBike dreamed up by Heiko Müller and Markus Riese in celebration of the brand's 25th Anniversary.
The three new models complement Riese & Müller's existing line of eBikes, including eCargo models The Load and The Packster 60 and Packster 80, and eAdventure models, Delite and Delite Mountain, Homage, and Nevo.
The Load: redefines the family experience, haul all your gear, dog and anything needed in an advanced design cargo bike that delivers style, utility, and performance thanks to the Bosch eBike System and bombproof construction.
Kid Friendly: Dual protected child seats, seat-belt and side bars keep little adventurers safe and protected when the journey gets bumpy.
Full suspension: Built to keep ground contact on poor roads and the cyclist in full control.
Theft proof: The ABUS Protectus 5000 frame lock is built into the bike and offers a 9 mm thick locking clasp.
Effortless Transportation: The massive carrying surface and being fueled by the Bosch eBike System make transporting even the heaviest loads effortless.
Packster 40: A compact pedal-assist eCargo with a manageable length of six feet, cargo width of 19 inches and weight less than 66 pounds. This bike packs a lot of hauling power into a smaller package so it's easy to maneuver, carry and store.
Variable model options: Customizable components and accessories to fit any riders' needs.
Optional Bosch DualBattery system: Upgrade from the standard 500 Wh battery to a 1,000 Wh DualBattery system and double the distance between charges.
Bosch Performance: Two motor options for a pedal assistance that reaches speeds of up to 20 mph or up to 28 mph.
Compact size: Unlike many cargo bike models, the Packster 40 fits on select car rack models for excursions.
Roadster: A perfect city rocket built for those who want all the benefits of an eBike in a classic look.
Bosch Power: The Bosch Powerpack 500 battery provides high reliability and an energy reserve of 500 Wh so you are you are perfectly equipped for any trip.
Partially Integrated Battery: With its puristic aesthetics and the partially integrated battery, the Roadster comes very close to looking like a classic racing bike.
Practical aesthetics: The back taillight has been integrated directly into the mudguard. And an optional carrier on the front has a centrally fixed wooden base plate and a sophisticated luggage strap system that allows various items to be secured.