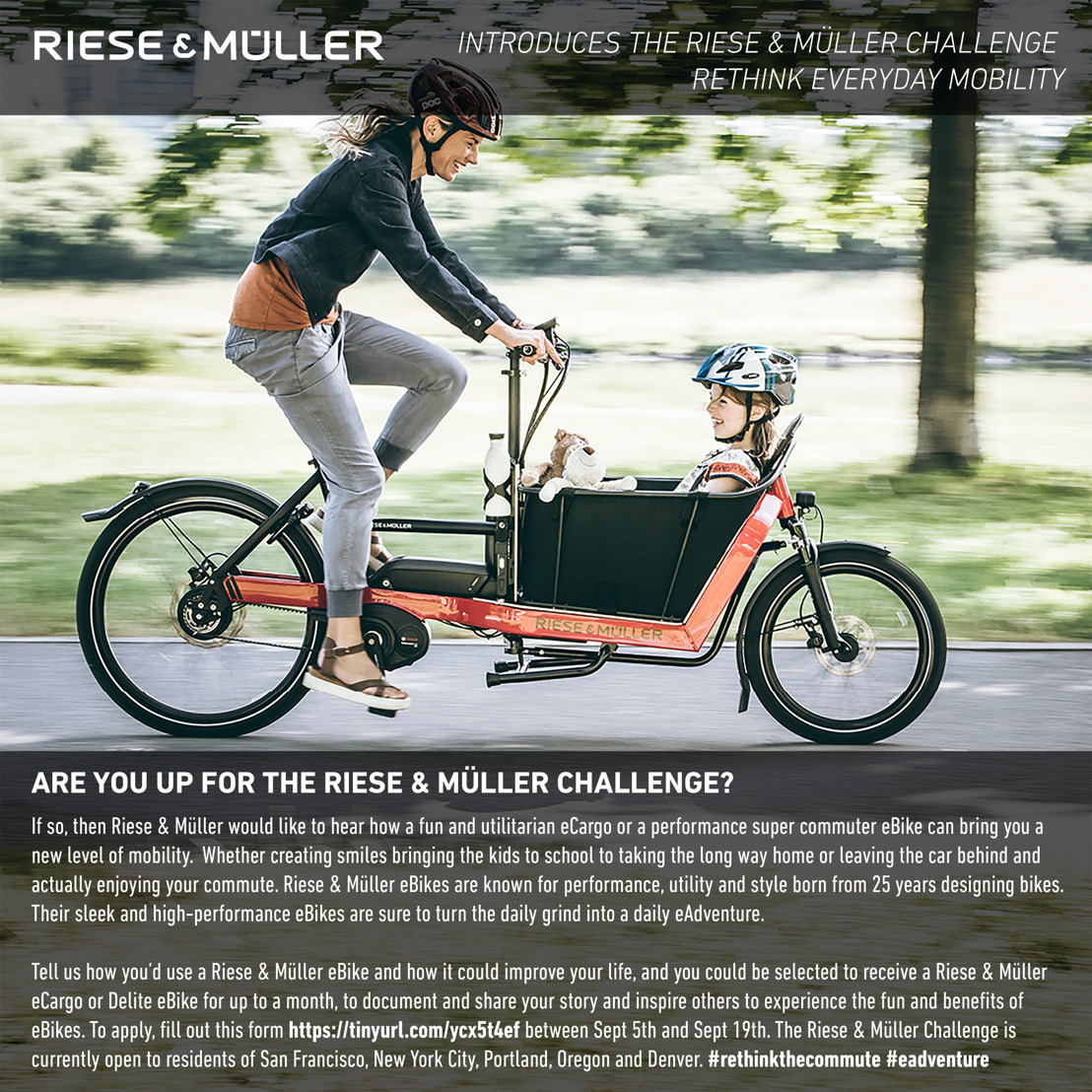 Riese & Müller Introduces the Riese & Müller Challenge
Demo a eBike for a month. You up for a Challenge?
Wednesday, September 6, 2017 — Are you up for the Riese & Müller Challenge? If so, then Riese & Müller would like to hear how a fun and utilitarian eCargo or a performance super commuter eBike can bring you a new level of mobility.
Whether creating smiles bringing the kids to school to taking the long way home or leaving the car behind and actually enjoying your commute. Riese & Müller eBikes are known for performance, utility and style born from 25 years designing bikes. Their sleek and high-performance eBikes are sure to turn the daily grind into a daily eAdventure.
Tell us how you'd use a Riese & Müller eBike and how it could improve your life, and you could be selected to receive a Riese & Müller eCargo or Delite 25 eBike for up to a month, to document and share your story and inspire others to experience the fun and benefits of eBikes.
To apply, fill out this form https://tinyurl.com/ycx5t4ef between Sept 5th and Sept 19th. The Riese & Müller Challenge is currently open to residents of San Francisco, New York City, Portland, Oregon and Denver.
#rethinkthecommute #eadventure