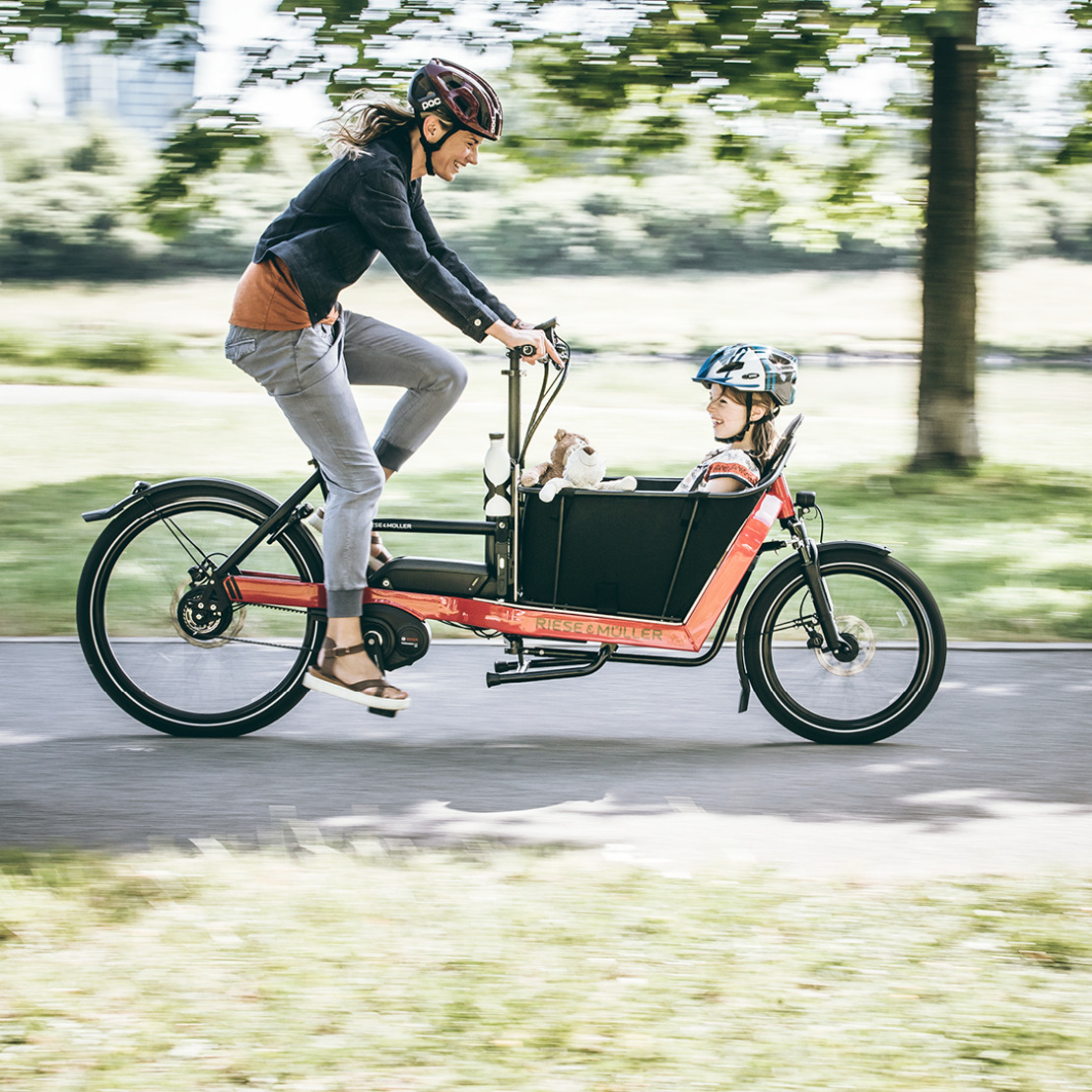 Bike To Work Month Media Invite: Experience the eBike Revolution in Person (May 9)
Experience first-hand how eBikes are leading the charge in re-shaping transportation in Seattle
Friday, April 27, 2018 — This story is a fresh take on how e-bikes are changing the urban landscape and enhancing mobility for commuters and families in Seattle.
I'm excited to invite you to a curbside e-bike experience in Seattle on May 9th. We will come to your location with eAdventure and eCargo bikes and take you on a ride to experience first-hand how fun, smooth and utilitarian e-Bikes can change how we approach urban mobility.
Can we ask for 20 minutes of your time?
WHEN: Wednesday, May 9th
TIME & PLACE: You name it in Seattle - we will arrive curbside with bikes ready to ride and helmets.
WHY: e-Bikes are here to stay, and can play a huge role in improving urban transportation, especially with eCargo models and long-haul commuting bikes that have a variety of fun and practical uses.
WHAT: A highly-visual story and opportunity to test ride a pedal-assist e-bike and see what the growing movement is all about. Interview opportunity with Sandra Wolf, CEO of premium e-Bike company, Riese & Müller.
What's the story?
With the recent passing of legislature that defines where pedal assist bikes are allowed in Seattle the lanes of opportunity to ease everyday commuting in our growing city has opened up even further. Seattle continues to grow as does traffic right along with it. Cycling is getting easier as millions are poured into bike infrastructure and improving and creating new bike lanes and paths. In the U.S., e-bike sales grew at least 50 percent in 2017. E-bikes are here to stay and will play an important role in regional mobility, particularly in Seattle where geography can be a challenge and our cities growth shows no signs of slowing down.
The story is about eMobility, style, and redefining the transportation experience for commuters, families, and anyone looking to leave the car in the garage and shake the nasty yoke of sitting in traffic, parking and arriving to work or home exhausted by the traffic grind.
We will bring several different styles of premium eBikes to your location, including e-Cargo bikes able to carry up to 200 lbs and e-Adventure bikes perfect for longer-haul commuters. You will be able to experience the fun, performance and smooth ride of these bikes and see how the technology works in order to get a true feel for the impact that eBikes can have on urban mobility.
Story Angles:
How eBikes are changing Seattle.
Unplug Your Kids - Commute with an e-Cargo bike
Meet Riese & Muller - A 25-Year-Old eBike brand committed to changing how we experience our city
Redefining the Family Truckster
The Best Way To Beat Seattle's Traffic And Parking Problems
eBikes Bring Style, Functionality and Fun
Yes, an eBike Can Replace Your Car
A sampling of e-cargo and e-adventure bikes will be available to test, including new additions to the line: