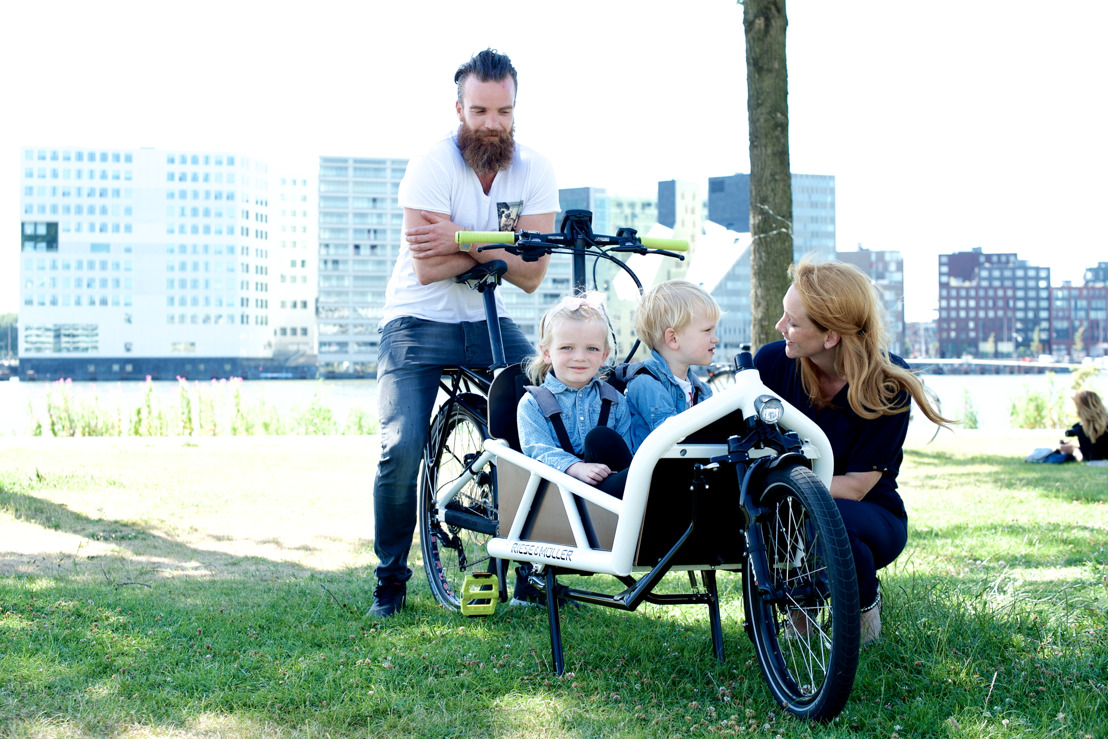 DITCH YOUR MINIVAN FOR AN ECARGO BIKE - REDEFINING THE FAMILY EXPERIENCE
A Modern Twist To The Family Van
Thursday, February 22, 2018 — Story Submission: Ditch your family minivan for an eCargo bike. Freedom from the car lane to the bike lane.
The days of the family station wagon may be a thing of the past, but thankfully for eMobility and the latest creation of an eCargo bike, families can make the most our of their travels, whether, to the store, school or weekend get away. This new breed of mobility allows for connectivity in the physical environment rather than the digital (iPad) in the car during the ride.
I'm excited to share with you Riese & Müller; manufacturers of the most innovative eBikes of tomorrow, and their new eCargo bike called the Load; dual battery technology, fully protected backseat and massive carrying surface allow you to haul the family and all of the essentials with ease.
Think of it as the ultimate mini van of eBikes.
Note: This is the first time that an eBike has dual battery technology which allows the cyclists to go further without charging. Think of the possibilities.
The Load eCargo Bike Features:
eCargo bike – The Load redefines the family experience, haul kids, gear, dog and anything needed in an advanced design cargo bike that delivers style, utility, and performance thanks to the Bosch eBike System and bomb proof construction.
Kid Friendly: Dual protected child seats, seat-belt and side bars keep little adventurers safe and protected when the journey gets bumpy.
Dual Battery Technology: The only eBike on the market that offers dual battery technology which uses two batteries in parallel to achieve a capacity of 100 Wh meaning twice the range than anything currently available. (Think about the opportunities, haul kids longer distance, redefine the modern utility bike.)
Full suspension that keeps ground contact on poor roads and the cyclist in full control.
Theft proof - The ABUS Protectus 5000 frame lock is built into the bike and offers a 9 mm thick locking clasp.
Massive carrying surface and fueled by the Bosch eBike System make transporting even the heaviest loads effortless.